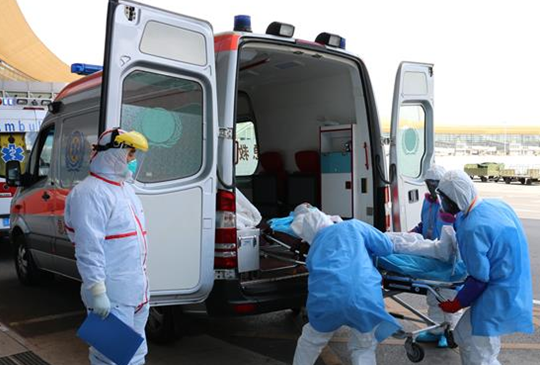 Notification Of Time To Resume.                                                                                                                                                                                                                             By Correspondent of Foreign Service Department/ Feb 4, 2020  09:39
To all our valued customers:
Due to the sudden novel coronavirus (nCoV) situation, in order to better support the containment of the spread of the nCov epidemic and more effectively assist in the prevention and control of the epidemic, also with the attitude of being responsible to the society and all employees, based on our company's actual situation, our company's current related production will have to be postponed temporarily, and temporarily do not accept guests visiting, thank you for your understanding and support.
Our official date of back to work is tentatively scheduled on February10.2020. if any changes it will be posted separately in time. But before that date, all our people will provide different online services, including pre-sale, after-sale consultation, quotation, technology support,etc. All our customers can get prompt reply and service there. We apologize for any inconvenience caused by this. We appreciate your understanding and support.
You can reach us through our websites: www.fangtongpharm.com; https://veterinary.en.alibaba.com/
Related consulting services are available there through its online communication functions. Or you can directly call us if in need by phone: +0086 13908042324 or by email: fujin2002@126.com
2020 will be an extraordinary year. Here we stand together and work together! Especially, our success is contingent on your understanding and continued support. After the epidemic, we will keep on providing better products and services. Thanks again!
Chongqing Fangtong Animal Pharmaceutical Co., Ltd
Feb 04,  2020
Send your message to us:
---
Post time: Feb-04-2020