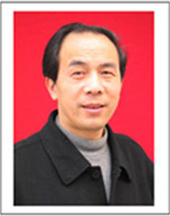 Mr. Li Yangchun
Chairman, Professor
Graduated from Veterinary College of Southwest University in 1981, majored in veterinary medicine.


After graduation he served as a teacher in the same college, in 1992, he got professor title in veterinary science. 
He has been engaged in teaching,research and development of veterinary new medicine since then.





He is the consultant of many veterinary drug manufacturers for their technology and marketing.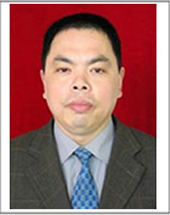 Mr. Tang Jianhua
General Manager, Professor

Pathologist; Graduate tutor 
Expert in talent bank of Ministry of Agriculture;
Leader of young and middle-aged academic technology of Rongchang District, Chongqing; Member of China  Animal Health Products Association;


Member of Chinese Veterinary Pathology Society;


Member of Chongqing Entrepreneur Association.
Awarded 1 major scientific and technological achievement by Sichuan Province and Chongqing Municipal People's Governments;


Many times honored as prominent teacher, excellent Communist Party member and outstanding class teacher of Southwest University
Main monographs: <<Animal Physiology>>, <<Animal Physiology Experiment>>
Published more than 30 scientific research papers, 2 academic monographs,
In 2018, He was listed as leading talents in technology and science in Chongqing.


Over 35 years teaching and educating, scientific research experience.
Over 30 years devoting to animal protection industry.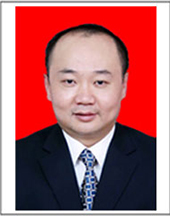 Mr. Fu Jin
Vice General Manager
Licensed Pharmacist
Distinguished lecturer of Department of Veterinary Medicine, Southwest University
Senior expert for pharmaceuticals by Sichuan Institute of Industry and Information Technology
Graduated from Chengdu University of Traditional Chinese Medicine, worked in Sichuan Pharmaceutical
Administration for 7 years (predecessor of Sichuan Food and Drug Administration).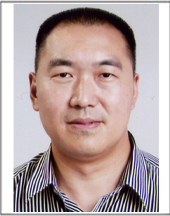 Mr. Chen Jixuan
Chief Expert, Professor
Master tutor of Southwest University; 
Expert of  Three Districts Talent Bank of the Ministry of Science and Technology;
Director of the Pig Division of  Fangtong Animal Pharmceutical Co., Ltd.
Chief Expert of Clinical Prevention and Control of Livestock and Poultry Diseases of Chongqing City;
Head of  Zhong County Technology Poverty Relief Team of  Chongqing Municipal Science and Technology Commission.
Ever presided 6 provincial scientific and research projects and published more than 40 papers.
Being rich clinical experience in comprehensive prevention and control of livestock and poultry diseases;
Main monographs: <<Animal Physiology>>, <<Animal Physiology Experiment>>, <<Manual of Diagnosis and Treatment of Common Pig Diseases>>.etc
Has been serving large-scale farms all year round and giving special technical lectures to grass-roots technical backbones and farmers, with more than
40,000 training sessions 

and ever reported by CCTV and Chongqing TV News.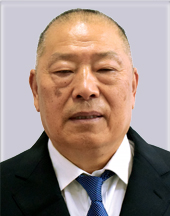 Mr.  He Yongjian
Senior experimentalist, Professor
Lecturer of University; 
Member of National Veterinary Association;
Member of National Veterinary Medicine Association;


Engaged in animal husbandry and veterinary teaching and scientific research. Ever worked at the College of Animal Science and Technology 
of Southwest University for courses 

clinical diagnosis of animals and veterinary medicine, veterinary medicine, animal nutrition and metabolic
diseases, Veterinary poisonology,etc.


Many times honored national invention patents in animal husbandry and veterinary medicine, provincial and ministerial scientific research 
achievements, and excellent paper awards.