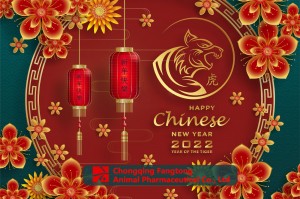 After a year's efforts, Fangtong will take a holiday from 27th January to 10th February, 2022 to celebrate Chinese Spring Festival and welcome the new year of the tiger.
At this time of welcoming Chinese new year, We would like to send our sincere thanks to all our customers. Thank you for your support in the past year. Your engagement, business support in 2021 means a lot to us.
In 2021, under the pressure of covid-19 prevention, Fangtong established more new workshops and updated with more new equipment with higher automation level and smoother process flow. In sales, we made a greater achievement than ever. All this made us all feel deeply the power of cooperation and understand the significance of struggle side by side.
In 2022, we will face a more complicated economic situation, more uncertain factors. But we will adhere to scientific management, strengthened product quality and high-quality marketing network. Our reforming, innovation and improvement will adapt to the new market requirements and maintain our competitive advantage.
A new year, a new journey. We firmly believe that with the joint efforts of all, we will make a better future!
Best regards!
Chongqing Fangtong Animal Pharmaceutical Co., Ltd
January 27, 2022
Send your message to us:
---
Post time: Jan-27-2022