From April 26 to 28, 2022, four members of the veterinary drug GMP expert group of Chongqing Agricultural and Rural Committee and two observers dispatched by Rongchang District Animal Husbandry Development Center conducted a three-day acceptance inspection of the new version of veterinary drug GMP for Chongqing Fangtong Animal Pharmaceutical Co., Ltd. Fangtong successfully passed the acceptance. So far, This has been the sixth domestic GMP acceptance in the history of Fangtong development and it is also a new starting point for Fangtong's innovative development.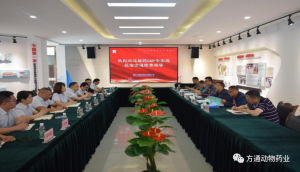 For the new version of GMP, 10 workshops, 10 production lines and 20 dosage forms of the company passed the inspection, which is another new milestone in the development history of Fangtong pharmaceutical industry. Tang Jianhua, general manager of Fangtong, Fu Guocai, deputy general manager of production, Liu Lixia, deputy general manager of administration, Tang Wang, Bi Hailin, assistant general manager, He Yan, director of quality control center and director of GMP office, Song Xiaohong, general manager of production center and main principals of various departments of Fangtong participated in the inspection and acceptance throughout the process.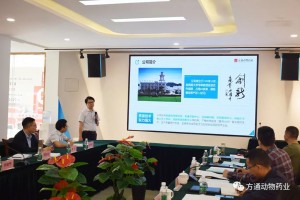 First of all, Fu Guocai, deputy general manager, reported to the expert group the general situation of Fangtong's development in recent years, as well as the specific situation of workshop design, production equipment, construction and implementation of the new version of GMP;  Subsequently, the expert group strictly reviewed the hardware facilities, on-site management, storage, quality inspection, plant facilities and others links of the production site in strict accordance with "Good Manufacture Practice"( 2020 version) and the standard for inspection and acceptance of Good Manufacture Practice(2020 version), and conducted on-site review on the GMP knowledge, practical operation ability and level for on-site personnel.
Durning this inspection, the expert group conducted a comprehensive and detailed review from the source of procurement to production, quality assurance, sales and other links, checked the documents and materials such as production, inspection, deviation and risk assessment in detail, praised Fangtong for its production management, new GMP management and quality control. The expert also put forward some good suggestions and improvement plans.
Send your message to us:
---
Post time: May-05-2022