On May 30, 2022, Changjian Huang, Secretary of Party Committee of College of Veterinary Medicine, and Rendong Fang, vice president of the college led a team to Chongqing Fangtong Animal Pharmaceutical Co., Ltd to carry out a special action of "Secretary and President visiting enterprises, expanding posts and promoting employment". JianhuaTang, general manager of Fangtong and other leaders gave a warm reception. The two sides had full exchanges on exploring talent training and current students employment.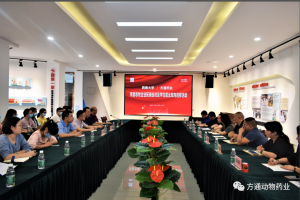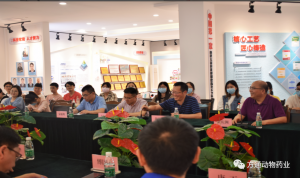 At the meeting, Changjian Huang introduced the history, school running conditions, faculty, discipline construction, talent training, practice and teaching achievements of the college, Jianhua Tang introduced Fangtong's profile, main products, market positioning, market share, operation mode, etc. The two sides exchanged views on the construction of training bases, school enterprise cooperation and other aspects; Later, Lixia Liu, deputy general manager of the human resources department of Fangtong, explained the required posts, post settings, growth planning, welfare benefits and other aspects, and strongly expressed the demand for animal medicine, veterinary and other related professionals. Also answered questions and doubts from the students. Some graduates submitted their resumes on the spot and carried out two-way selection activities.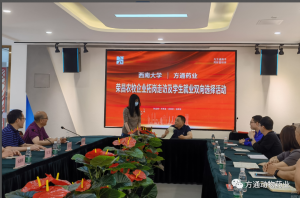 After the meeting, Tianhua Tang, general manager of Fangtong, thanked Southwest University for its trust, support and help over the years. At the same time, he hoped that both sides could make full use of their respective advantages, carry out extensive and in-depth cooperation, promote complementary advantages, and promote the fuller and higher quality employment of graduates. During this visit, the graduates preliminarily reached an employment intention with Fangtong. And one undergraduate graduate signed a contract with our company on the spot and took a group photo.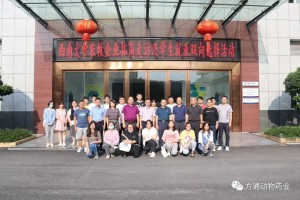 Send your message to us:
---
Post time: Jun-06-2022