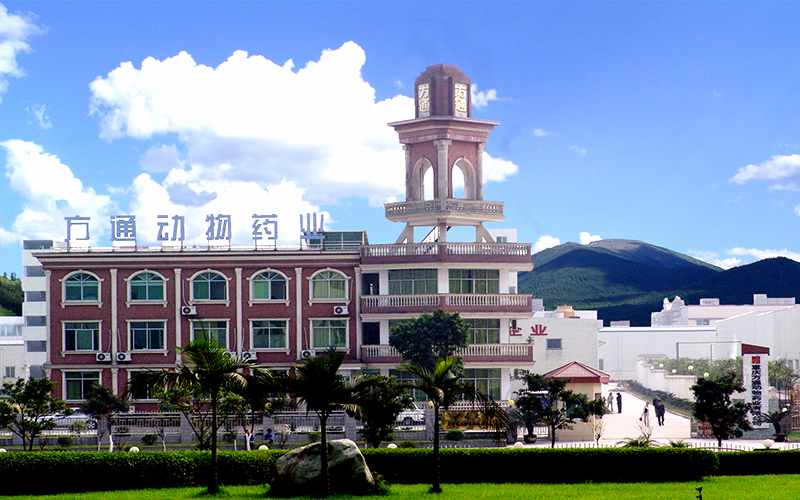 Chongqing Fangtong Animal Pharmaceutical Co., Ltd used to be a veterinary college affiliating enterprise in early 1990's, now is the largest veterinary injectable solution manufacturer in China, besides, it also produces powder for injections, oral solution, tablets, bolus, water soluble powder, disinfectant, and acaricide, product ranges cover nearly all required finished dosage forms in veterinary clinical practice.
Since establishment, the company's main products -  Sulfonamide series preparations with its high efficiency and good quality dominated Chinese market of fever and systemic infection rapidly which built solid foundation for further development.
In 2004, the company is the first one passing National GMP authentication in Chongqing which made our company a standardized modern manufacturing enterprise of veterinary drug.
In 2005, the company expanded to produce veterinary pharmaceutical raw materials, mainly produce Sulfamonomethoxine, Sulfamonomethoxine Sodium, Flunixin Meglumine and CefotaximeSodium.
In 2006, the company bought a new drug patent from Melbourne University, Australia, and built the first manufacturing line in the world to produce genetic engineering subunit vaccine for sheep hydatidosis.
In 2007, the company expanded its market to overseas, and passed many GMP authentication of other countries. Until 2011, the 106 exporting products have been registered overseas and the export sales has increased year by year.
In 2008, Golden Root Injection had been approved as National New Veterinary Drug by Ministry of Agriculture, it is the only new veterinary drugs approved in Southwest China area in recent 20 years.
In 2009, another drug – Liver Clean Granule was approved as National New Veterinary Drug by Ministry of Agriculture which brought vigor and vitality to our future development.